Nigerian Airports Choose Solar Airfield Lighting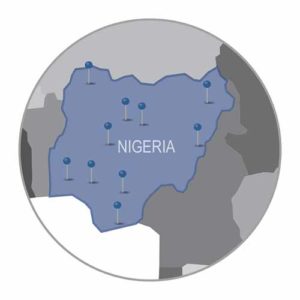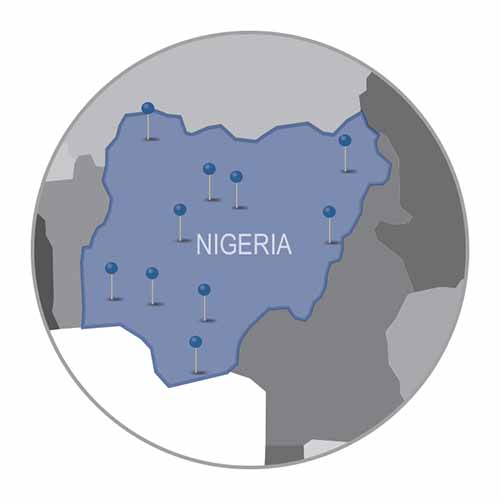 The Federal Airport Authority of Nigeria (FAAN) is dedicated to being a world-class provider of safe, secure and efficient services for the carriage of passengers and goods across Nigeria. Lighting runways to allow for nighttime use is a key component of FAAN's stated goal and part of their 2015 phase of improvement initiatives.
Flash Technology has been an important partner in these improvements, providing airfield and taxiway lighting for airfields across Nigeria. Flash Technology's solar airfield lights exceed key safety, reliability and compliance requirements set out by the agency and provide additional savings in the form of lower installation and maintenance costs. Solar lighting is independent of the grid and therefore installation requires no trenching or grid connection. High voltage concerns are eliminated as there are no ongoing operational power requirements.
Solution: A704 series, A650 series, Handheld Controller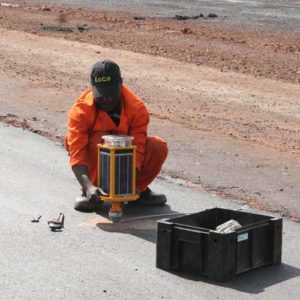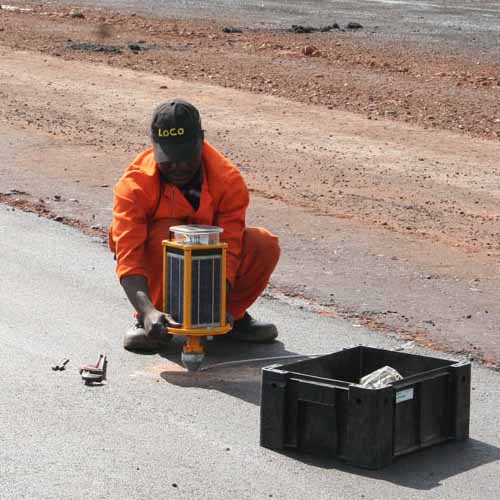 Akanu Ibiam International Airport (Enugu)
AC infrastructure was highly unreliable and as a result, the Akanu Ibiam International Airport in Enugu was unable to offer nighttime services. Installation of Flash Technology's self-contained solar runway lights eliminated the need for AC power and enabled the airport to provide services after nightfall. For a city with a population of more than 725,000, a night functioning airport has a significantly positive impact on the local economy.
Runway length: 9,842 x 147′ (3,000 x 45 m)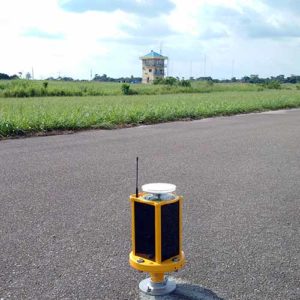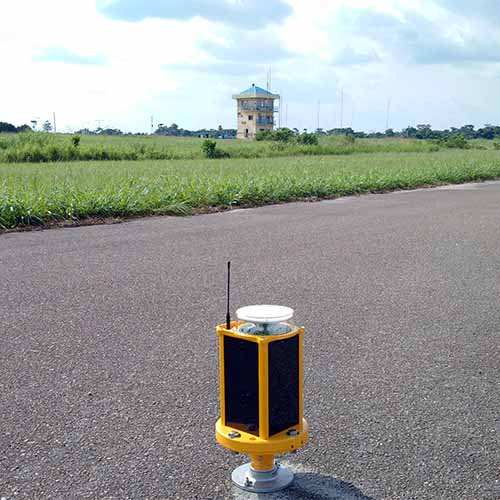 Akure Airport
With a population of over 560,000, Akure is the largest city and capital of Ondo. Recognized for its progressive maternal health program, the city is home to a state specialist hospital. The installation of solar runway lighting created a functioning nighttime airport, allowing emergency access to medical services as well as passenger and goods transport after dark.
Runway length: 9,186 x 147′ (2,800 x 45 m)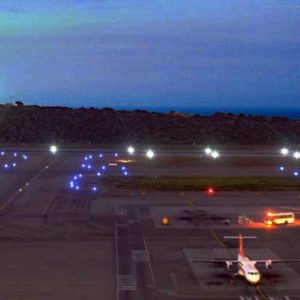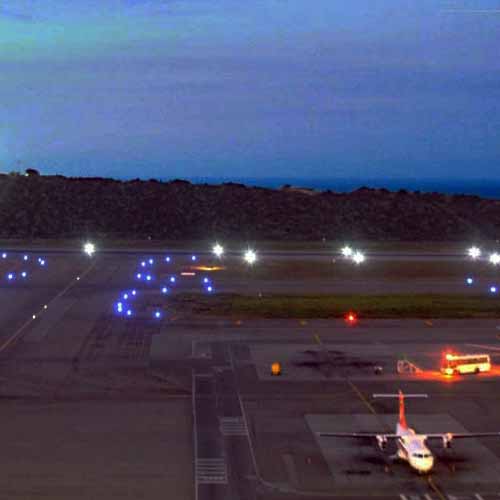 Ibadan Airport
The capital city of Oyo state with a population of over 3 million is an important transit point between coastal regions and areas to the north. Agricultural trade figures prominently in the economy and the city is a hub for agricultural processing, leatherworking and furniture making. With a non-functional railway, the airport is an essential link to outside markets. Our solar airport lights mean that operating hours have been significantly extended.
Runway length: 7,874 x 147′ (2,400 x 45 m)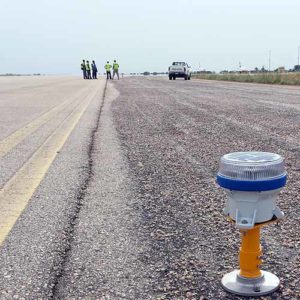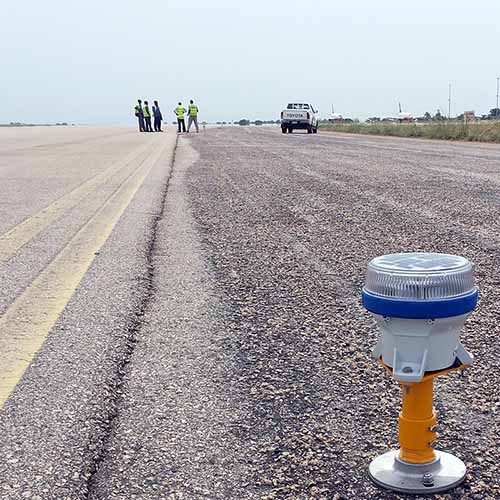 Kaduna Airport
With a population expected to exceed 1.8 million in the next few years, Kaduna is the rapidly growing capital of the state of Kaduna in northwestern Nigeria. Considered the industrial center of Northern Nigeria, the city is home to many manufacturing industries including textiles, steel, aluminum and petroleum. Infrastructure is key to the city's economic growth and significant investments have been made, including lighting the airport at night. Commercial enterprises welcome the possibility of more evening flights for both passenger and cargo transport.
Runway length: 9,842 x 147′ (3,000 x 45 m)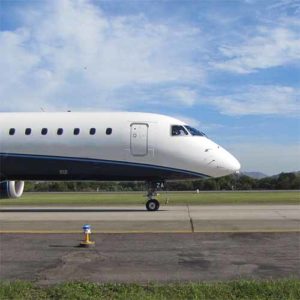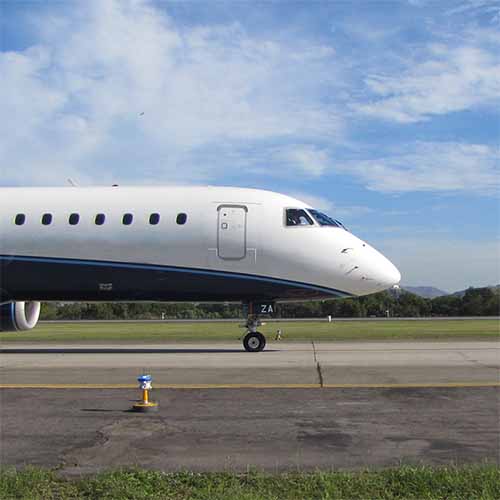 Maiduguri International Airport
The city of Maiduguri continues to be plagued by political instability. Having a runway available day and night was key to ensuring that support from the international community, including food drops and other critical services, could be delivered. Equipment was deployed within a few days' time – minimizing the implementation team's exposure to possibly unsafe conditions and almost instantly making the runway available for nighttime deliveries. Only Flash Technology's reliable and self-contained solar solutions would have worked in this difficult deployment environment.
Runway length: 9,842 x 196′ (3,000 x 60 m)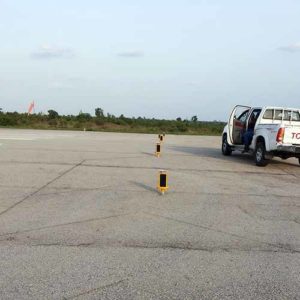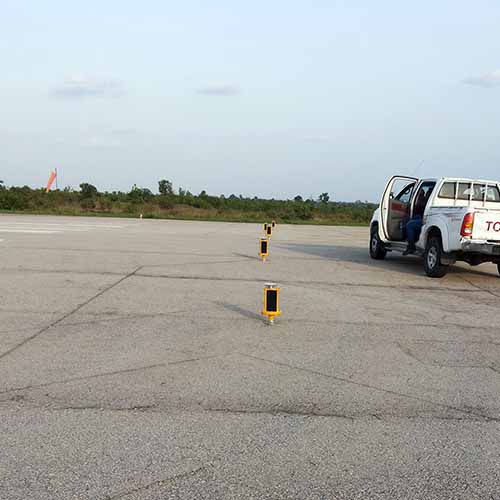 Minna Airport
Minna is the capital city of Niger with a population of more than 305,000. Agriculture is important to the local economy. The addition of Flash Technology solar airfield lighting means longer operating hours at the airport and greater access for the transport of goods to markets outside the region.
Runway length: 9,186 x 147′ (2,800 x 45 m)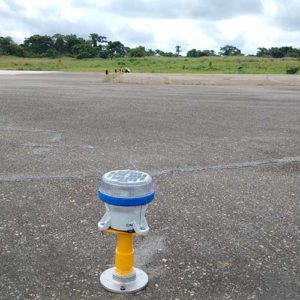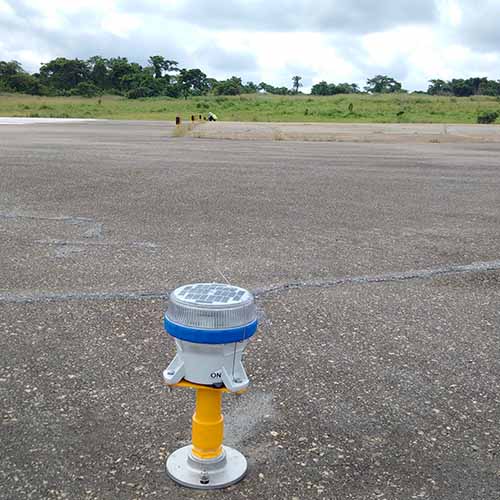 Port Harcourt International Airport
Previously deployed lights failed to meet operating expectations. Flash Technology airport lights were chosen to replace an existing system based on their ability to deliver on spec and exceed reliability requirements. With a population of nearly 1.4 million, Port Harcourt is a significant commercial hub with many multinational firms and petrochemical offices that rely on the availability of nighttime flights.
Runway length: 9,842 x 196′ (3,000 x 60 m)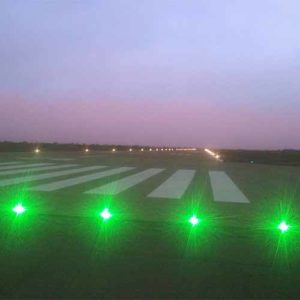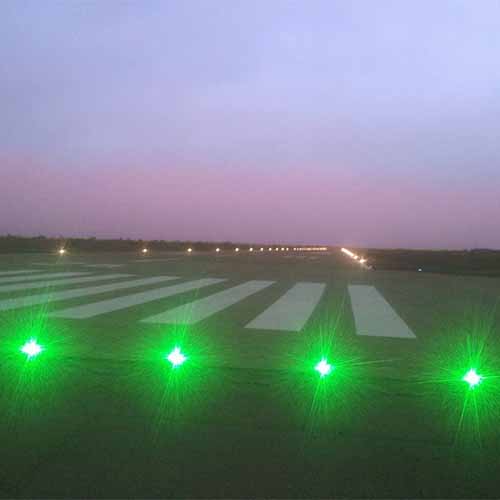 Sadiq Abubakar III International Airport (Sokoto)
With a population of more than 400,000, Sokoto is the modern-day capital of the state of Sokoto and one of the hottest cities in the world. Airport lighting solutions needed to be able to withstand this challenging, heat-intensive environment. Flash Technology's products are proven in similar extreme conditions and were the obvious choice for officials in Sokoto.
Runway length: 9,842 x 196′ (3,000 x 60 m)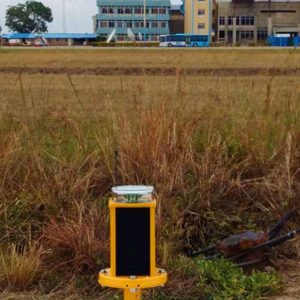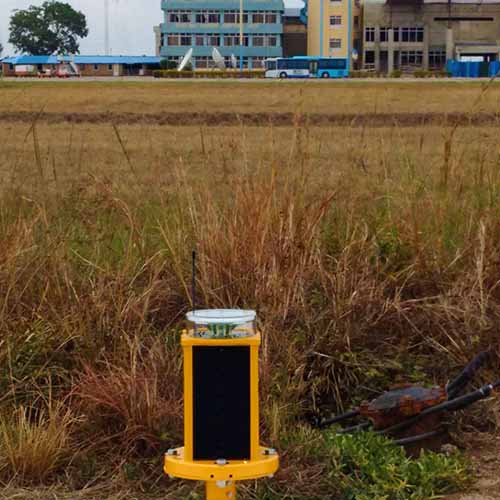 Yakubu Gowan Airport (Jos)
At almost the geographical center of Nigeria and at an elevation of 4,061 feet (1,238 m), the city of Jos is home to approximately 900,000 residents. The Yakubu Gowan Airport in Jos is a modern building with a runway long enough to handle jet traffic. Nighttime lighting will allow for additional flight traffic after sunset between Lagos and Jos, a long-requested service in the community.
Runway length: 9,842 x 147′ (3,000 x 45 m)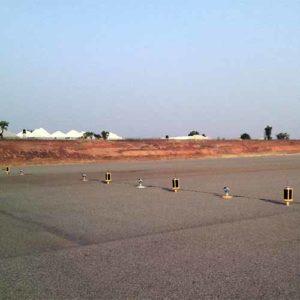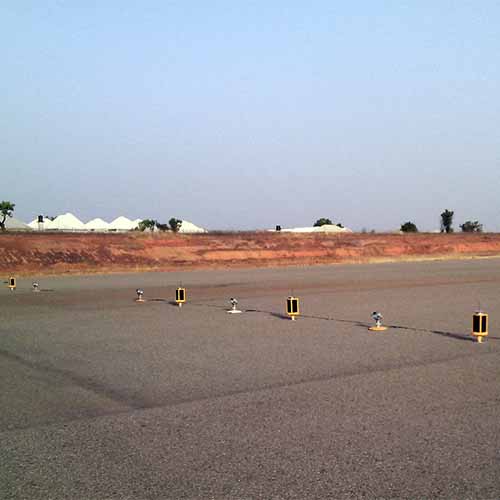 Yola Airport
Yola, the capital city and administrative center of the state of Admanwa, is located on the Benue River and boasts a population of more than 340,000. It is the most convenient access point to the largest national park in Nigeria, the Gashaka Gumpti Nature Reserve. The availability of nighttime services at the airport open up welcomed additional opportunities for commerce and tourism.
Runway length: 9,842 x 147′ (3,000 x 45 m)