Family Islands Airports – The Bahamas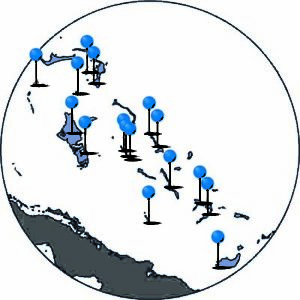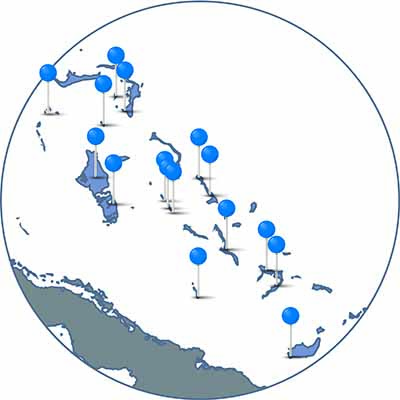 16 remote Family Islands airports throughout The Bahamas employ Flash Technology solar airfield lighting solutions. The Bahamas' main international airport, Lynden Pindling, originally installed temporary solar runway edge lighting to land commercial airliners while the primary runway was undergoing airfield maintenance.
Bahamas Family Island airports serve smaller jets with domestic and international tourist traffic, as well as service to 24-hour medevac emergency operations. As conventional hard-wired airfield lighting being cost-prohibitive and logistically impractical to install and operate on the islands, the majority of these airports did not have airfield lighting in place.
The Bahamas required lighting in order to cost-effectively improve nighttime airfield safety. With solar lighting, they didn't need electrical infrastructure or technical expertise. Flash Technology's field-proven and reliable solar airfield lighting was easy to install without any disruption to airfield operations.
The airports implemented A704 runway lighting and A600 taxiway edge lighting. Both products offer wireless control with the Handheld Controller. The solution requires almost no operating costs, no ongoing energy costs and the solar lighting units are virtually maintenance-free.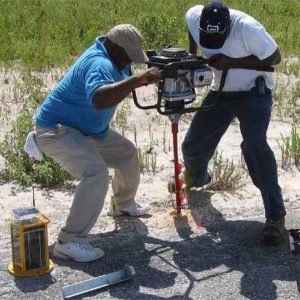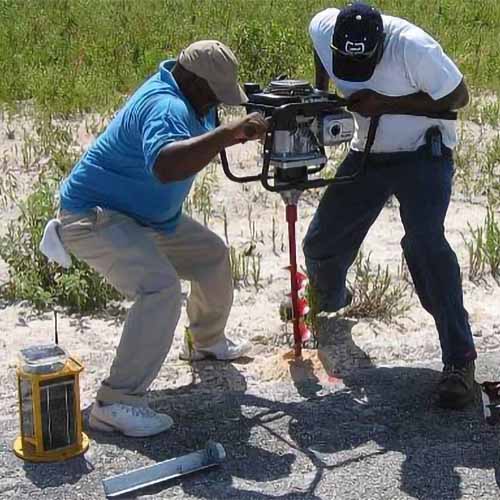 Arthur's Town Airport
Arthur's Town Airport is serviced by charter flights and commercial flights from locations worldwide. Located in the north of Cat Island, which is home to approximately 1,500 residents, Arthur's Town was named after the infamous pirate, Arthur Catt. Arthur's Town is also the childhood home of Sidney Poitier, the first Bahamian to win an Academy Award for Best Actor.
Runway length: 7,014′ (2,138m)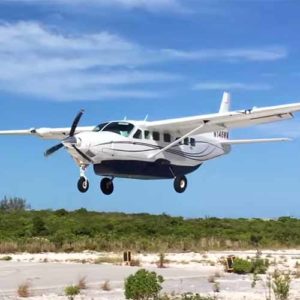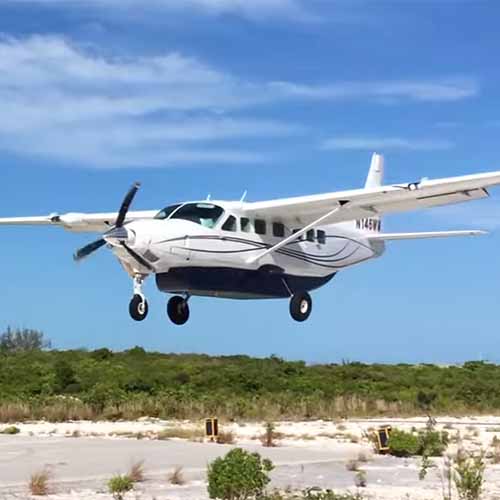 Black Point Airport
The Exuma Islands are a 124-mile (200 km)  chain of islands in the central Bahamas. Black Point is a public-use airport located on Great Guana Cay, about 7.5 miles (12 km) from Marsh Harbour. The island hosts approximately 150 full-time residents. The airport is essential for incoming tourist flights and the addition of Flash Technology solar airfield lights means that operating hours have been significantly extended.
Runway length: 2,624′ (800 m)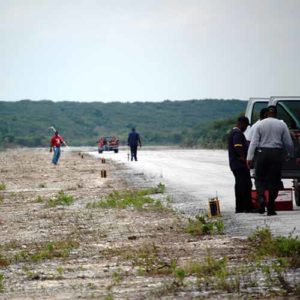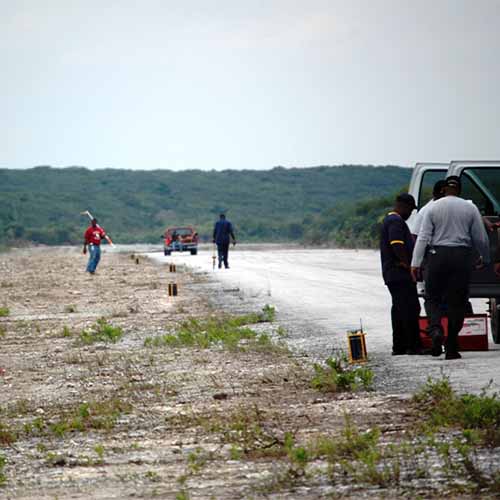 Colonel Hill Airport
Crooked Island is one of the southern islands in the Bahamas with a population of only 330. Designed for small turbo-prop airplanes, residents complained about the lack of runway lighting for years. Officials stated that, during emergencies, residents parked their cars on the runway, headlights on, to act as a type of landing guide for aircraft.
Runway length: 4,061′ (1,238 m)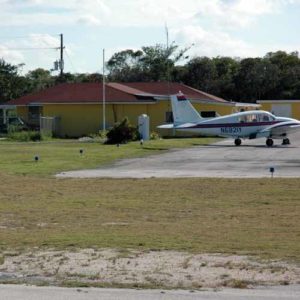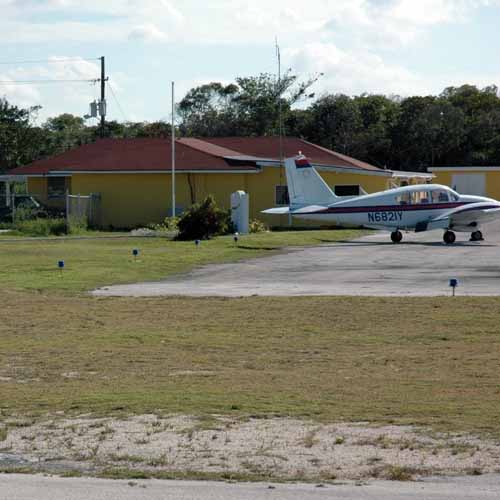 Congo Town Airport
Sitting at an elevation of 4.6 m above sea level, South Andros Airport in Congo Town boasts a single asphalt runway. Installing solar airfield lighting allowed for medevac operations when required, as well as increased flights to the neighboring island airports.
Runway length: 5,324′ (1,623 m)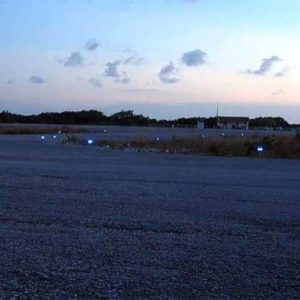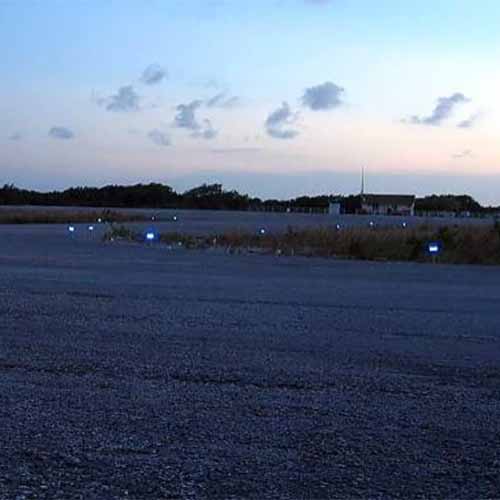 Deadman's Cay Airport
Deadman's Cay is located on Long Island, known as the most scenic of the Bahamas' islands. Clarence Town, the capital of the Long Island district, is home to under 100 people and, similar to the rest of the country, is only accessible by plane or boat. Deadman's Cay is the main settlement on the island with a population of over 300 residents. There is a single road that runs from the north of the island to the south. Tourist attractions include fishing, sailing, diving and beaches.
Runway length: 3,999′ (1,219 m)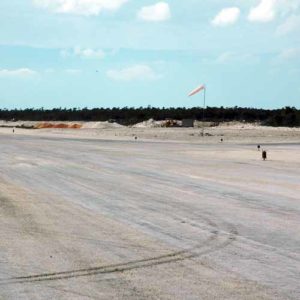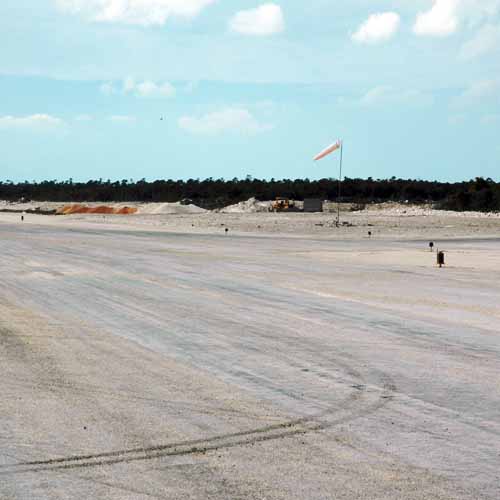 Duncan Town Airport
Duncan Town is located on Ragged Island, a small island only 8.9 square miles (23 square km). Located in the southern Bahamas, Ragged Island had a very active salt industry with many salt ponds scattered throughout. More recently, with the salt industry decline, many residents have started moving to the larger islands. The population of the island is now less than 75 full-time residents.
Runway length: 3,799′ (1,158 m)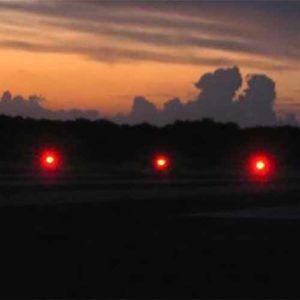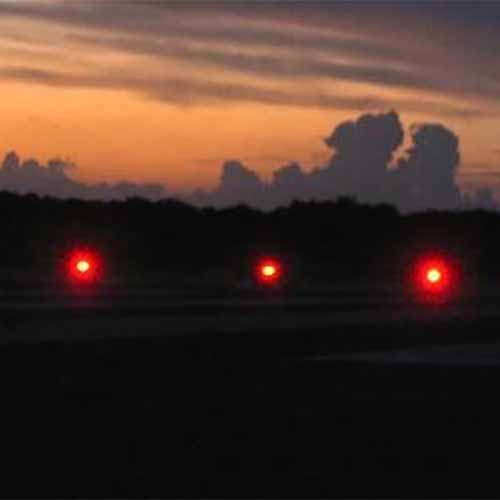 Farmer's Cay Airport
Little Farmer's Cay is a small community and boating destination in the Exuma Islands. It is only 1.8 miles (3 km) in length and home to about 75 people. Farmer's Cay has an abundance of wildlife and is known for world-class snorkeling and diving. The airstrip has charter flights twice per week from Nassau and is frequented by private planes. The small town has a number of tourist attractions, mainly restaurants, bars and swimming beaches.
Runway length: 2,480′ (756 m)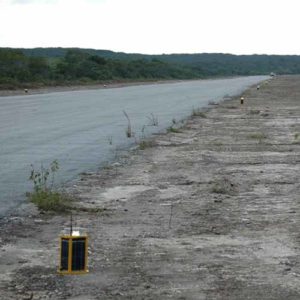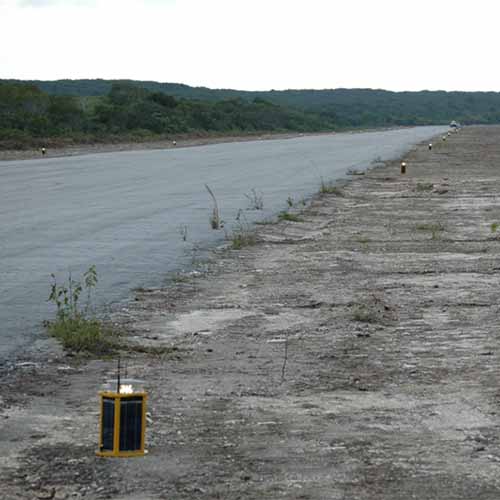 Great Harbour Cay Airport
Great Harbour Cay, the major island in the Berry Islands, has a population of around 400. The Berry Islands consist of 30 cays that span approximately 31 miles (50 km) and are located in the north of the Bahamas, 37 miles (60 km) north of Nassau. The availability of nighttime services at the airport opened up welcomed additional opportunities for commerce and tourism.
Runway length: 4,501′ (1,372 m)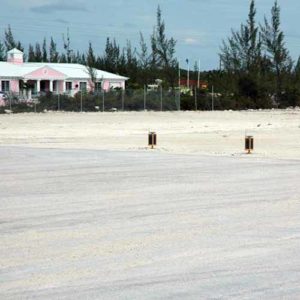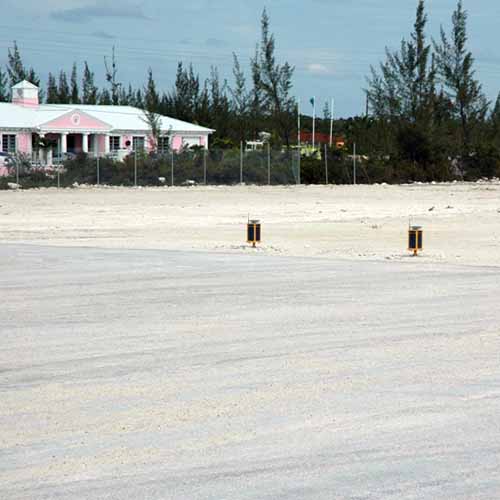 Inagua Airport
Inagua Airport, also known as Matthew Town Airport, is located in Matthew Town, the only settlement on Great Inagua Island. The town has a population of approximately 1,000 people, which makes up the entire island's population. Inagua is the southernmost district in the country and lies approximately 60 miles (90 km) from Cuba.
Runway length: 7,014′ (2,138 m)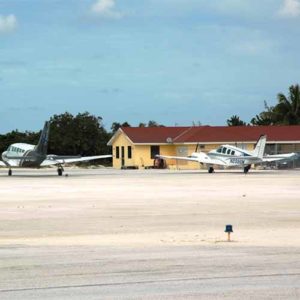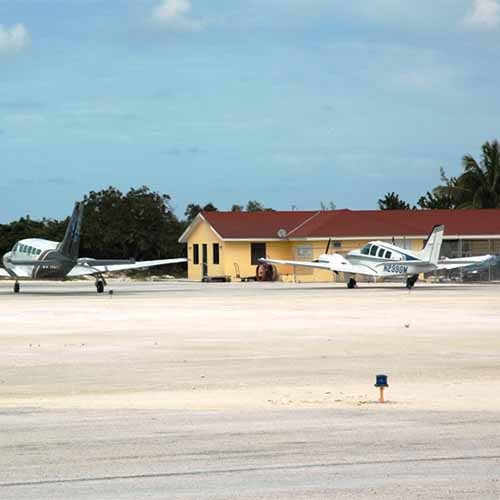 Mangrove Cay Airport
Mangrove Cay is a small district in the Bahamas with a population of around 1,000. The airport, named Clarence A. Bain Airport, is located in Moxey Town, the capital of Andros Island, with a population of approximately 450 residents. AC infrastructure was unreliable and so the airport was not able to offer nighttime services. Installation of Flash Technology's self-contained solar lights eliminated the need for AC power and enabled the airport to provide services after nightfall.
Runway length: 5,000′ (1,524 m)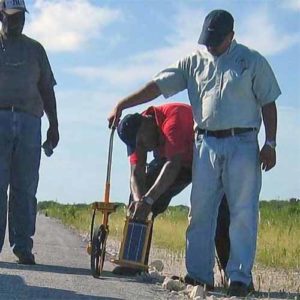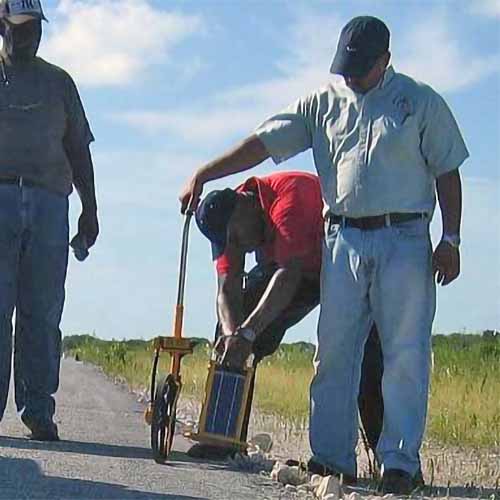 Moore's Island Airport
Moore's Island, one of the Abaco Islands, has two small settlements, Hard Bargain and the Bight. After installation of the solar airfield lighting, Prime Minister Rt. Hon. Perry Christie, Minister of Transport and Aviation Hon. Glenys Hanna Martin and Minister of Works Hon. Bradley Roberts joined Rev. Anthony Williams and community leaders in blessing the new solar runway lights at the airstrip.
Runway length: 2,641′ (805 m)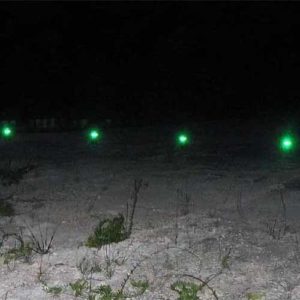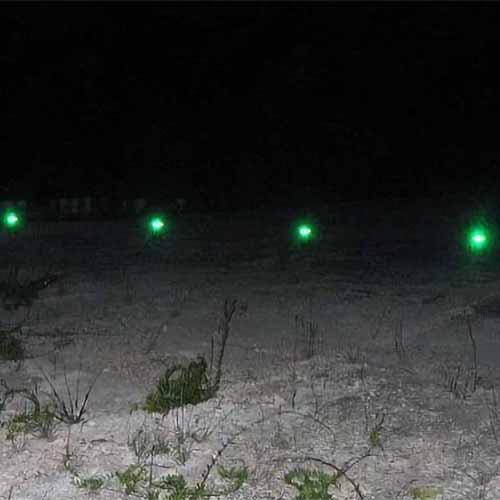 New Bight Airport
New Bight Airport serves the southern half of Cat Island, with Arthur's Town Airport located in the north. Cat Island is located in the central Bahamas, near the Tropic of Cancer. The island is quite undeveloped, making it a perfect getaway vacation spot for tourists. The airport is used by SkyBahamas with scheduled flights to Arthur's Town, Nassau and Fort Lauderdale. Carmanah's reliable and self-contained solar solution was a perfect solution for this secluded island airport.
Runway length: 5,049′ (1,539 m)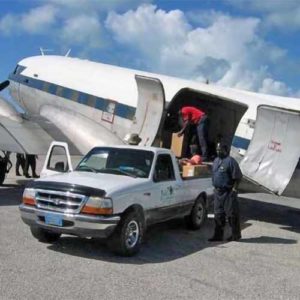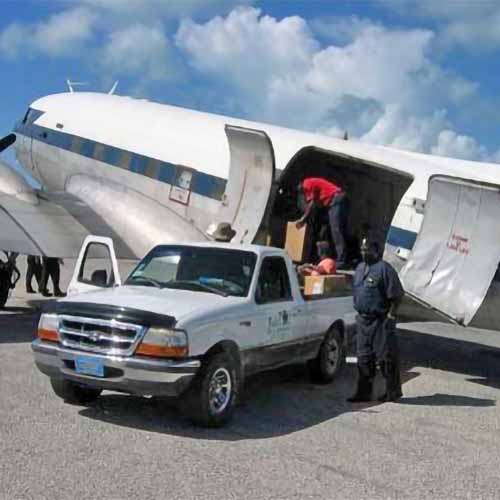 Sandy Point Airport
Sandy Point Airport is a small airstrip serving Sandy Point, a growing community in the Abaco Islands with a few shops, restaurants and accommodations. There are currently no regular scheduled flights to the airport, but there are major ongoing developments in the area.
Runway length: 4,501′ (1,372 m)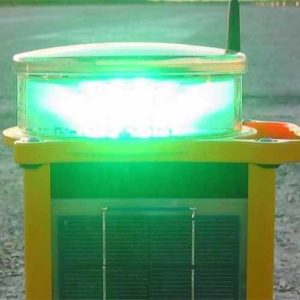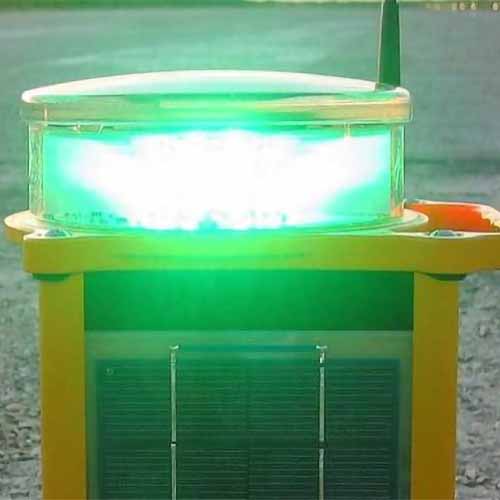 South Bimini Airport
The Bimini Islands, with a population of 2,000, are the closest point in the Bahamas to the United States. South Bimini Island offers a limited number of accommodations for tourists and has only 200 residents. The airstrip is the only airport serving the Bimini Islands, which are otherwise only accessible by boat. The addition of Flash's solar lights means that operating hours have been significantly extended.
Runway length: 5,429′ (1,655 m)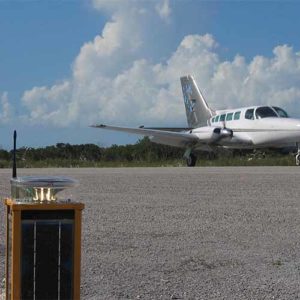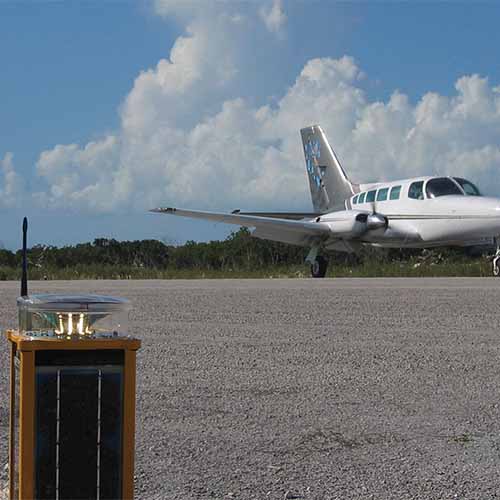 Spring Point Airport
Located 230 miles (370 km) southeast of Nassau, Bahamas, Acklins Island has a residential population of fewer than 500 people and is one of the most remote Bahamian islands. This leaves islanders vulnerable in medical emergencies. It took six hours to install the airfield lighting system. Tests of the handheld controllers confirmed the 2.5-mile (4-km) control range, even through the dense bush between the runway edge and terminal building. Incoming pilots identified the active threshold lights from five nautical miles out on a clear, sunny day, and Bahamas Pineapple Air pilots spotted the threshold lights from 12 miles out during their first nighttime approach.
Runway length: 5,000′ (1,524 m)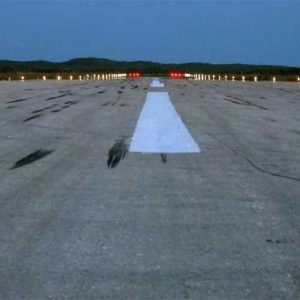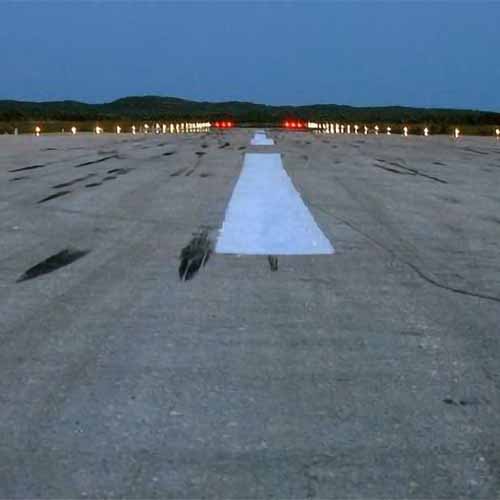 Staniel Cay Airport
Staniel Cay, one of the central Exuma Islands, was established in 1783 and has a population of 150 full-time residents. The island is a popular tourist destination with a yacht club, beautiful beaches and a number of guesthouses and other accommodations. The airport is an essential method of transport for tourists and cargo. The village also has a post office, library, shops and residential housing.
Runway length: 3,031′ (924 m)