CFB Trenton and CFD Mountain View – Ontario, Canada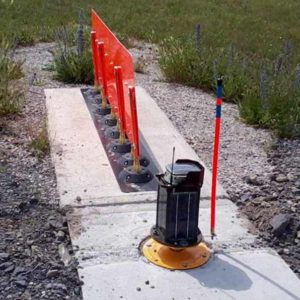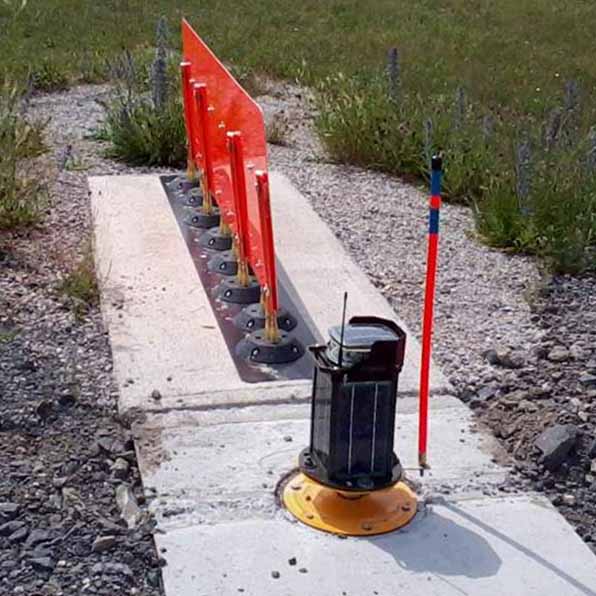 With a history dating back to the 1930s, 8 Wing at Canadian Forces Base (CFB) Trenton is the hub of Royal Canadian Air Force air transport operations and is involved in virtually every Canadian Force operation. Located on Lake Ontario, the base's fleet of tactical and strategic transport and Search and Rescue (SAR) aircraft are regularly dispatched to every part of the world and responsible for providing coverage in central Canada.
CFB Trenton is undergoing considerable physical transformation including the construction of new buildings, hangars and a control tower. Part of this change included a shift to more innovative airfield lighting solutions. The CFB required a temporary lighting solution with the infrared / night vision google (NVG) compatibility for training as well as a system robust enough to function all year in the harsh Canadian winter.
Our solution included the A704-5 runway edge light, L-854 radio control equipment to support aircrew ARCAL operation and a wireless handheld controller for ground operation. In addition to high-intensity visible light, the A704-5 provides IR capability for use with the C-17 aircrew's NVGs.
A representative of the distributor involved in the project stated that "we established a very strong relationship with the base over several years and it was their drive for innovation that allowed this project to happen."
The lighting system was temporarily installed on the main runway for training purposes just a few weeks before the first C-17s arrived. The training cycle that ensued paved the way for the first-ever tactical NVG approach into Afghanistan completed by Canadians. After the conclusion of training, the lights were moved to Canadian Forces Detachment Mountain View, where they continue to support tactical flight training for the Royal Canadian Air Force.