Truckee Tahoe Airport – Truckee, California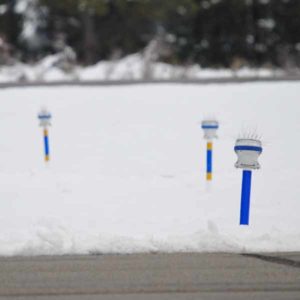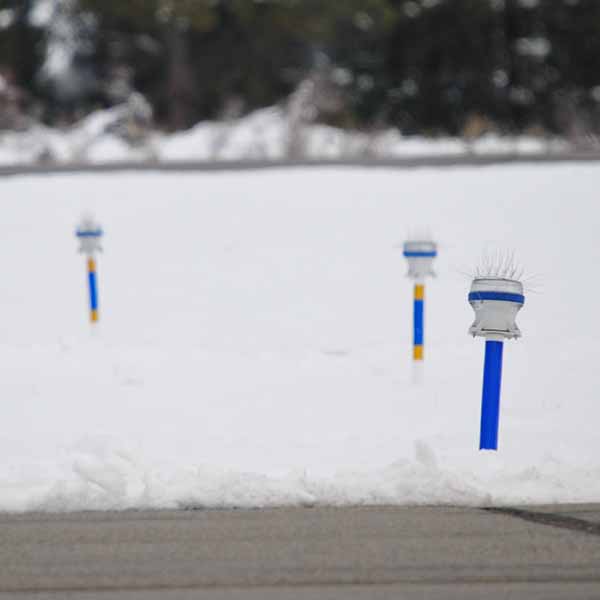 Established in 1958, the Truckee Tahoe Airport operates a 7,000′ (2,134 m) and a 4,650′ (1,417 m) runway. Located in the Sierra Nevada mountain range in eastern California, the airport is situated at 5,900′ (1,798 m) in elevation and receives an average annual snowfall of 204″ (5.2 m). Average temperatures range from 95°F (35°C) summer to -4°F (-20°C) winter.
As part of a safety improvement program at this general aviation facility, Truckee Tahoe Airport first installed solar-powered taxiway lights in 2003. After a thorough analysis, solar enabled them to save over $272,000 versus a cabled, AC-powered system!
More than 600 solar lights provide poor weather, evening and nighttime guidance on all of their taxiways. The A601 and upgraded A650 lights are mounted on top of flexible, retroreflective poles to ensure the lights remain visible during extensive snowfall!
FAA Airport Improvement Program (AIP) funding was used to acquire the system and it has been in continuous service, year-round for more than 12 years. Maintenance staff appreciates that the lights are optically-compliant, self-contained and require minimal maintenance.