TECK90 Cabling System Technical Bulletin
Flash Technology is issuing this technical bulletin to notify internal and external teams that the TECK90 Cabling System is now available for the Vanguard® Medium FTS 370 product line.
Available in #8 and #6 gauge, TECK90 cable solutions facilitate a much quicker and cost-effective method for installation of lighting systems versus using conduit. Designed for challenging environments including extremes of wet, damp and dry conditions, TECK90 resists chemical and mechanical abuse and is suitable for hazardous locations.
The rugged TECK90 cable also protects lighting systems from electromagnetic (EMI) or radio frequency (RF) interference and damage. While conduit/wire installs do provide more EMI/RF protection, their installation is more complex. The simpler to use TECK90 installs are a good compromise between protection and installation cost. Their simplicity enables crews to work faster, reducing install time and improving cost-effectiveness. TECK90 cable ruggedness and flexibility ensure a long service life.
The TECK90 product line is available under the following product part numbers:
F1402010 – E1 FTS 370d LED
F1402011 – E1+1 FTS 370d LED
F1402020 – E2 FTS 370d LED
F1402021 – E2+1 FTS 370d LED
F1403010 – D1 FTS 370w LED
F1403011 – D1+1 FTS 370w LED
F1403020 – D2 FTS 370w LED
F1403021 – D2+1 FTS 370w LED
The cable is also available on a standalone basis but will require appropriate connector kits for termination.
Background
TECK90 cable has been in use in Canadian obstruction lighting systems for several years and is popular with users because it provides a more cost-effective solution to wire/conduit applications. It has fewer parts and is easier to install, leading to faster install times and simpler process. Leading US-based tower owners have recognized the advantages of TECK90 cable are now adopting this system.
TECK90 cable consists of a PVC jacketed, interlocked aluminum armor that protects a multi-conductor, core cable (see picture below). The interlocked armor allows the cable to be flexible while providing protection against hostile environments like UV from sunlight or chemical environments found in industrial settings like power generation facilities, chemical plants, steel mills, mines and food processing plants. In addition, the armor provides protection against mechanical damage from ice or vandals.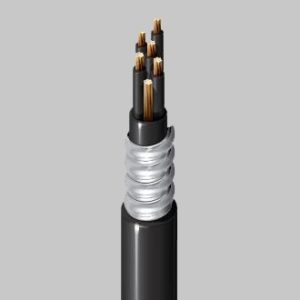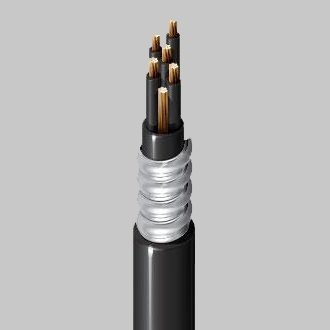 Image credit: Belden Cable
Effective EMI/RF protection depends on the whole system and not on any individual part. Engineering has designed this TECK90 system for optimized RF protection. This includes not only selecting the appropriate cable but also each individual part of the system and ensuring they are effective together. For instance, Crouse-Hinds TMC285 and TMC3112 type connectors are specified to ensure 360° contact between the connector and cable armor, to establish electrical conductivity at all times. Without this conductivity, properties like RF performance and surge suppression are degraded. Flash recommends the specified Crouse-Hinds TMC series should be used since other connectors are not as reliable and tend to fail over time.
The flexible metal armor of TECK90 provides better RF protection than standard cable. In instances where flexibility is required and the cable is in close proximity to a high power antenna, TECK90 is the preferred solution. RF immunity can be further increased through the use of thicker armor or conduit but at the price of flexibility and installation times.
TECK90 Product Line
Flash Technology's TECK90 product line is designed to provide the customer a complete and compatible solution that includes the TECK90 cable, necessary hardware kits, and compatible flashheads for easy lighting system installation and operation.
TECK90 cable is available in two sizes, AWG 8 and AWG 6.
| | | | |
| --- | --- | --- | --- |
| Part # | Description | Length (ft.) | Increment (ft.) |
| F5994000XXX | CABLE TECK90 2/C AWG 8 + AWG 10 G | 200-600 | 25 |
| F5994001XXX | CABLE TECK90 2/C AWG 6 + AWG 8 G | 650-850 | 100 |
The "XXX" in the part number refers to the length of the cable in feet. AWG 8 cable is available in 25 ft. increments up to a length of 600 ft. Lengths longer than 600 ft. are outside the operational range of the device electric circuitry and cannot be used. For cable runs longer than 600 ft., AWG 6 cable is the preferred option. The AWG 6 cable is available in increments of 100 ft.
Each cable is terminated with a TMC series Crouse-Hinds connector and adaptor. This termination is performed onsite by the installation crews using the hardware kits provided. Flash Technology includes comprehensive installation instructions as part of the hardware kit.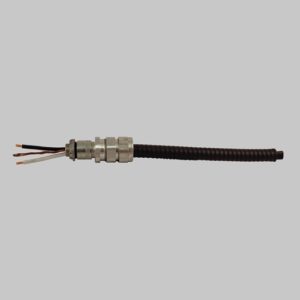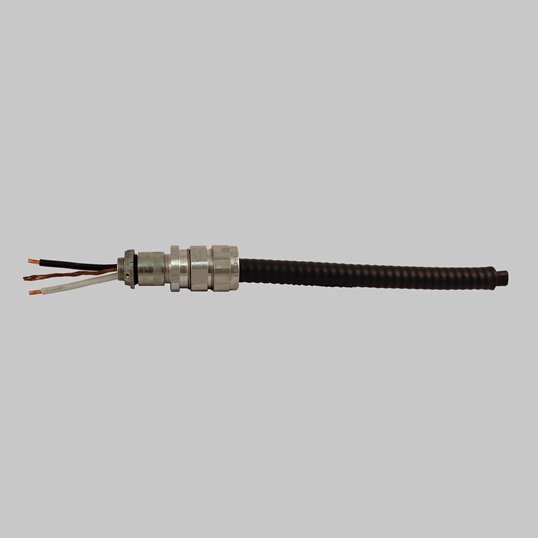 TECK90 Cable with Crouse Hinds Connector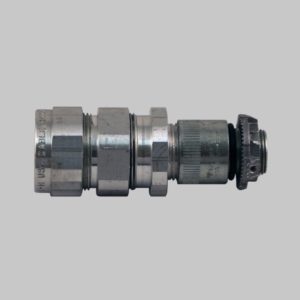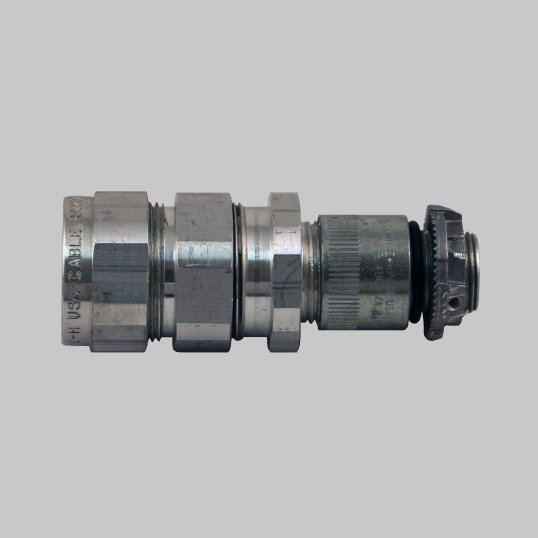 Crouse Hinds TMC Connector Assembled
The required hardware to terminate and install the cable (connectors, adaptors, Kellems support grips, instructions, etc.) are combined in the following kits.
| | | |
| --- | --- | --- |
| Part # | Description | Notes |
| F1905356 | KIT FTS 370 AWG6 TECK90 | For cable lengths > 600ft. |
| F1905357 | KIT FTS 370 AWG8 TECK90 | For cable lengths < 600ft. |
| F1905358 | KIT FTS 370 AWG8 TECK90 W/MARKERS | For cable lengths < 600 ft. and with connection to a marker junction box |
All E1 towers and some E2 towers require the use of markers. Marker kits have been set up for 2, 3 & 4 marker sets in self-supporting or guyed/monopole tower configurations. Marker kits include 100 or 200 ft. runs of Anaconda Sealtite® flexible metal conduit and associated hardware including adapters, locknuts, etc. The conduit flex marker kits for use in the TECK90 system are listed below.
Part #
Description
Notes
F1905359
CONDUIT FLEX KIT 2 MKRS SELF SUPPORT
2-marker kit for self-supporting towers
F1905360
CONDUIT FLEX KIT 3 MKRS SELF SUPPORT
3-marker kit for self-supporting towers
F1905361
CONDUIT FLEX KIT 4 MKRS SELF SUPPORT
4-marker kit for self-supporting towers
F1905362
CONDUIT FLEX KIT 2 MKRS 

GUYED & MONOPOLE 

2-marker kit for guyed towers and monopoles
F1905358
CONDUIT FLEX KIT 3 MKRS GUYED & MONOPOLE
3-marker kit for guyed towers and monopoles
F1905358
CONDUIT FLEX KIT 4 MKRS 

GUYED & MONOPOLE 

4-marker kit for guyed towers and monopoles
The TECK90 armor that provides the cable its protection also makes it much stiffer than regular cable. The flashhead has been modified for use with TECK90 cable. Modifications include a new terminal block and a tapped entry that fits the Crouse Hinds TMC connector.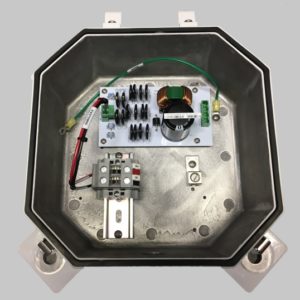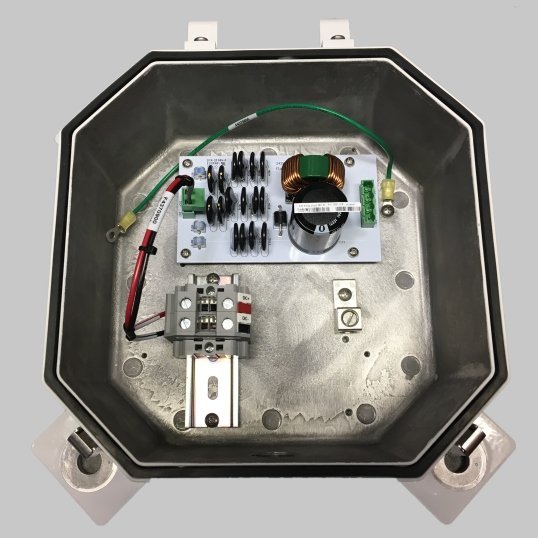 F1370150TCK FH 370d DualLED TECK90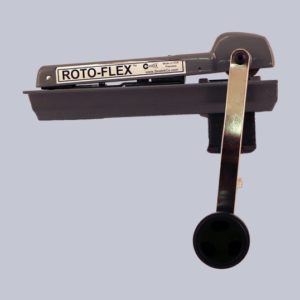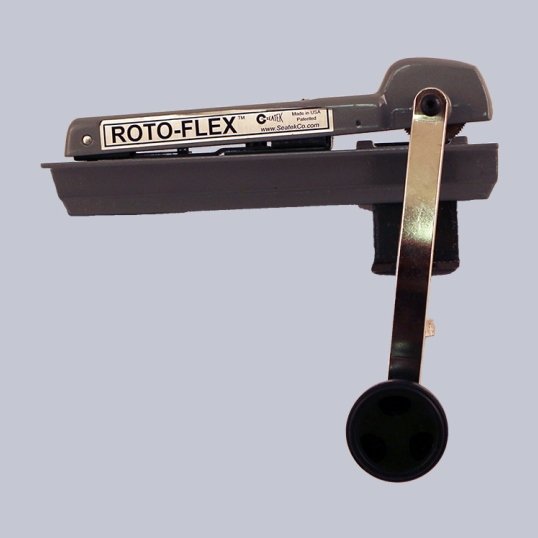 F5994006 Armored Cable Stripper
The TECK90 cable metal armor is very strong and requires a special tool to cut it during installation operations, connection to the flashhead, etc. An armor cable stripper is designed to cut the cable armor and is included with each TECK90 cable purchase.
Additional Information
Please contact sales for more information or to place an order.