Portugal Power Marks Towers with OL800 Obstruction Lights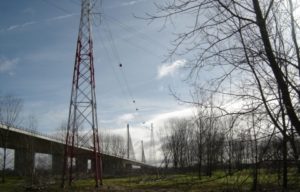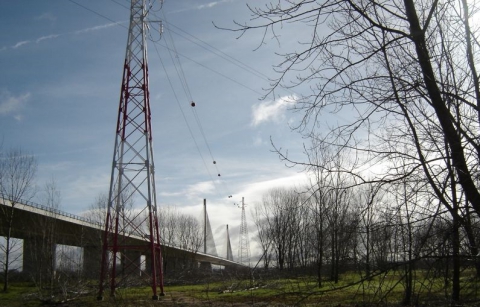 Flash Technology distributor InfoControl has installed a large number of solar obstruction lights in Portugal. The Flash Technology OL800 LED obstruction light has been successfully installed on 150 Portugal power towers, increasing safety by making the structures visible to air traffic.
The towers and corresponding power lines that cross over main roads and motorways within the country require marking by Portuguese law. The customer sought a solution with low installation costs that would function without grid connection, making solar the best option.
Solar LED obstruction lights are an ideal solution for telecom, communication, radio, transmission and meteorological towers, especially where grid power is unavailable or unreliable. Flash Technology's lights are ICAO low-intensity Types A & B and FAA L-810 compliant and are reliable, cost-effective and easy to install.
InfoControl has dedicated much time and effort educating customers on the benefits of using solar LED lights for obstruction applications. Many of Infocontrol's tower customers had "previously used induction lights, which have many disadvantages including a short lifetime, vibration sensitivity and the obvious issue of not functioning if the connection to the power line fails," states Ricardo Figueiredo of InfoControl.
Flash's solar LED lights are designed and tested to withstand high levels of shock, vibration and other tough conditions expected in industrial applications. These solar lights are unaffected by power surges or grid failures and have an expected lifetime of 5+ years.
The durability of Flash Technology's solar obstruction lights is proving to be the best replacement to previously used induction lights. The OL800's quality and proven reliability continue to be the first choice of tower companies around the world.
Learn more about our obstruction lighting solutions.
About InfoControl
InfoControl – Electronics and Automation, SA, founded in 1984, is dedicated to the commercialization of components and systems in the fields of industrial automation and buildings. Continuing education is important to InfoControl's team, who offers education exclusively for the domestic market brands of international leaders in the various areas where activity develops.
About Flash Technology
Flash Technology, LLC is based in Franklin, TN and is a subsidiary of SPX Corporation, a global multi-industry manufacturing leader. Flash Technology designs, manufactures, installs and services airfield lighting solutions, aviation obstruction lighting systems, tower lights and monitoring equipment. Founded in 1970, the global leader's navigational aids products meet or exceed FAA, ICAO, DGAC and CAR 621 lighting standards and support a wide range of business industries including aviation, broadcast, telecommunications, utilities and wind energy.