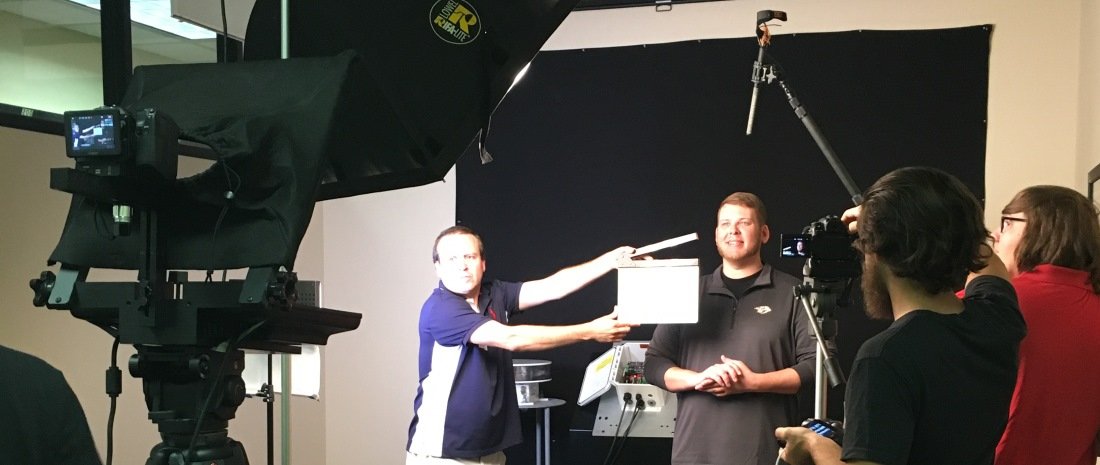 Meet Vanguard® Red, the most economical FAA red lighting solution on the market. The affordable FTS 371 product line introduces an efficiency flash mode for lower power consumption, as well as LED monitoring technology that complies with FAA avian flashing marker requirements. Watch as Bill walks through the features of this new red LED lighting system.
Vanguard Red FTS 371 SMART Tower Lighting System
Meets FAA and ICAO lighting standards
3 dry contacts for alarm monitoring as well as Modbus via RS-485 or SNMP with an FTM 190 obstruction light monitoring unit
Operates up to 2 red LED beacons and up to 8 L-810 LED DC marker lights
While systems come pre-programmed from the factory, programming is easily changed with the configuration switches and dials.
Controller Programming Options
Catenary installations
Flashing markers
Enhanced remote diagnostics
Field upgradeable firmware via USB drive
Replaceable fuses
GPS interface option
Built-in lighting inspection function
Controller Board Connection Points
Input voltage connects to J1 with AC or isolated DV voltage
85-265 VAC, 50-60 Hz
24-48 +/- VDC, 12 VDC if operating 2 LED marker lights
The flash head connects to J2 on the controller board. It must match the system controller VDC to avoid system damage. Verify the voltage on the sticker found inside the flash head. Confirm the ground wire is attached to the pre-installed grounding lug per the quick start guide.
Marker lights connect to J3. Ensure the white/blue wire is connected to the position labeled sense for proper alarming.
The mode change device (photodiode) connects to J5 on pins 7, 8 and 9.
The beacon comes equipped with the intelligence to operate as a standalone flash head. With the addition of a powered photocell or photodiode, it can operate without a controller. Using the configuration switches inside the flash head, you can adjust the flash rate, burst duration and the appropriate FAA or ICAO settings.
Learn more about the Vanguard Red FTS 371 SMART LED aviation obstruction lighting system