FTS 350i Wind Turbine Light Product Announcement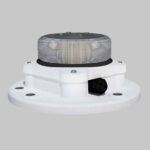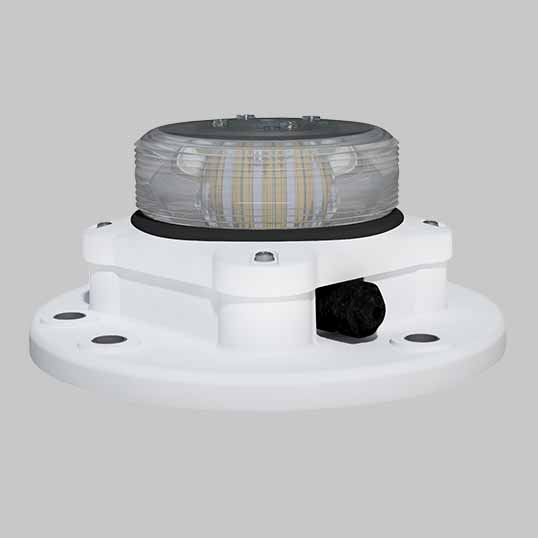 Flash Technology, a global leader in aids-to-navigation solutions, announces the FTS 350i LED wind turbine light. An economical option for wind farm developers and maintenance crews, the FTS 350i was designed to withstand the harsh environments encountered on wind farms.
Small, light and easy to install, the 350i infrared obstruction light meets L-864 specifications for FAA wind turbines under FAA AC 150/5345-43J and AC 70/7460-1L.
Features and Benefits
A fully integrated lighting system, the FTS 350i does not have a controller taking up scarce space inside the nacelle.
Due to small size and weight, the light is convenient to carry while climbing the turbine.
Standard infrared (IR) LEDs warn pilots using night vision systems of the obstruction.
Fresnel optics minimize ground scatter, reducing light pollution in communities near wind farms
Double the FAA-specified minimum for obstruction lights, its 10kA surge protection guards against lightning strikes.
GPS sync allows the light to flash in synchronization with other lights on the wind farm.
Monitor the FTS 350i via a dry contact that generates an alarm if there is a failure switching on at night, with the GPS or the beacon's performance.
Installation and Maintenance
With no internal parts to maintain, the FTS 350i wind turbine light offers a 2-year replacement warranty.
The pre-terminated cable reduces the risk of wiring mistakes.
Learn more about the FTS 350i wind turbine light or contact our lighting experts to schedule a virtual demo!