Flash Technology Launches Vanguard® High Product Series
Flash Technology, a global leader in aids-to-navigation solutions, announces the launch of the Vanguard High FTS 270 LED lighting system. The system is appropriate for broadcast towers, skyscrapers, smokestacks, bridges and other applications requiring high intensity obstruction lights.
Engineered for maximum LED life, the feature-rich Vanguard High product line provides ultimate serviceability, minimizing downtime if maintenance is required.
The FTS 270 integrates red, white and infrared (IR) LEDs, and was the first high intensity system to be certified to new FAA regulations governing night vision compatibility for obstruction lights.
Altimeter sensors detect a light's precise location on the structure, eliminating installation errors.
Clients and technicians can monitor and control the system remotely and receive full diagnostic information through LTE modem or Ethernet-based connectivity; SNMP, Modbus or Eagle protocols may be used; included on all systems.
A web interface shows the tower's configuration, providing a clear status of each individual lighting asset.
Integrated GPS functionality utilizes sunrise/sunset data to ensure lights change mode in the event of a photodiode failure.
MayDay Tower, LLC, recently installed the Vanguard High system on a metro Dallas broadcast tower. Owner Jeremy May says, "Our crews were able to install this system much faster than other high intensity obstruction light systems. The simplified installation process, user interface and in-depth diagnostics made it easy to identify and program each lighting component on the tower."
"Flash conducted product beta testing on high-powered broadcast towers across several states," says Pete Bruce, vice president of channel management. "The sites offered varying environmental and programmatic challenges, allowing our engineering and service teams to tweak functionality and develop installation best practices prior to launch. We are excited about the new technology this tower lighting system offers our clients."
The Vanguard High aviation obstruction light meets or exceeds FAA, Transport Canada and the International Civil Aviation Organization (ICAO) lighting requirements. Flash Technology is an ISO 9001:2015 manufacturing facility.
Learn more about the Vanguard High tower lighting system.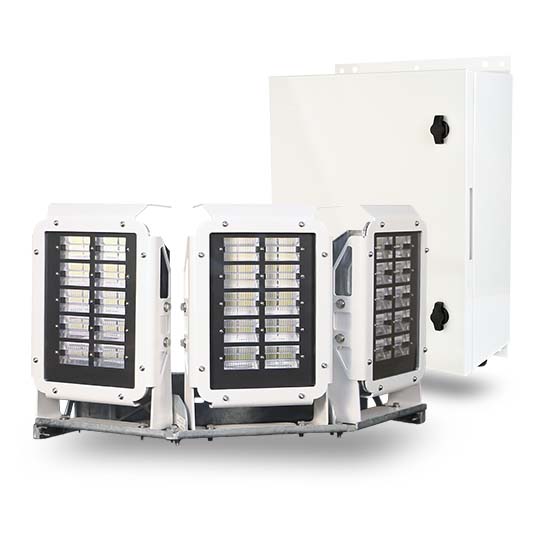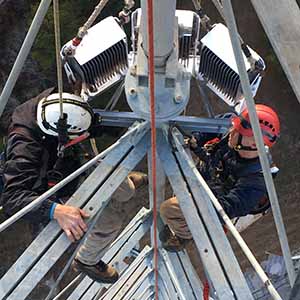 About Flash Technology
Flash Technology, LLC is based in Franklin, TN and is a subsidiary of SPX Corporation (NYSE: SPXC), a global multi-industry manufacturing leader. Flash Technology designs, manufactures, installs and services airfield ground lights, aviation obstruction lighting systems, tower lights and monitoring equipment. Founded in 1970, the global leader's navigational aids products meet or exceed FAA, ICAO, DGAC and CAR 621 lighting standards and support a wide range of business industries including aviation, broadcast, telecommunications, utilities and wind energy.