Flash Unveils SNMPv3 at UTC 2016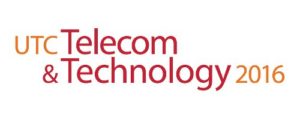 Last week, Flash Technology exhibited at UTC 2016 at the Denver Convention Center in Denver, CO.
In booth #631, Flash discussed how AC 70-7460-1L changes FAA lighting regulations. An FTS 370d Vanguard® LED tower lighting system was also on display.
Most importantly, Flash unveiled enhanced remote monitoring solutions for the Vanguard SMART series and FTM 190. These devices are now equipped with simple network management protocol version 3 or SNMPv3, providing Flash customers with increased security in obstruction light monitoring as well as real-time notifications and two-way communication.
About UTC
Founded in 1948 to advocate for radio spectrums for power utilities, the Utilities Technology Council (UTC) is a global trade association based in Washington DC. UTC has grown to represent electric, gas and water utilities as well as natural gas pipelines and critical infrastructure companies.