Understanding Airfield Lighting Intensity Requirements
The sea of lights at an airport might seem overwhelming, but each light has a specific purpose. These lights are designed to be seen and direct pilots on the ground at night and in conditions of reduced visibility. There are specific standards that each light must meet based on the type of operations allowed at the airport. Too dim and the lights are not compliant, too bright and the lights are wasteful and hazardous.
A well-designed airport lighting system balances the need for compliant light output with the power available. For solar-powered lights, the amount of solar energy and storage capacity available must be balanced with the required light output, and no supplementary power, extra solar panels or external cables are required unless the system is inefficient or unbalanced.
Aviation is a safety-critical industry. Over the past few decades, the rules and regulations governing the aviation industry have evolved to reflect the changes required to ensure the safety of the aviation industry. These changes culminated in 2015 and 2016 – two of the safest years for air travel yet!
To maintain this upward trend there are various governing bodies around the world who work hard to maintain a library of regulation and standards which impact the many facets of the aviation industry.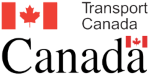 Flash Technology prides itself on offering compliant solutions with the highest environmental sensitivity. To develop products that meet this mandate, we must first understand the applicable regulations.
Runway Lighting Intensity, Distribution and Chromaticity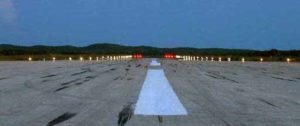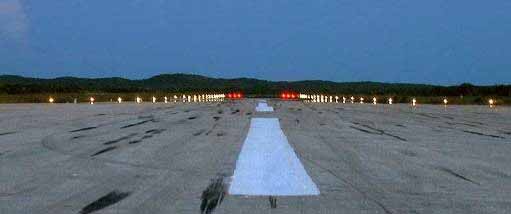 When it comes to airfield lighting, ICAO and the FAA differ slightly. However they both provide clear minimum requirements that a an airport light must meet in to provide the visual cues that a pilot expects on the airfield.
The color of a light on a runway is chosen to convey specific information. For simplicity, only the intensity of white light will be referenced.
ICAO offers guidance on the requirements for runway edge lighting in ICAO Annex 14, Volume 1 section 5.3.9 – Runway edge lights. The requirements are divided by the type of operation that is executed on the runway. The two types of operations are VFR/Non-precision IFR and precision IFR.
IFR – Instrument Flight Rules; flying and navigating with reference to instruments
VFR – Visual Flight Rules; flying and navigating with visual reference to the ground
The FAA offers guidance on the requirements for low intensity (L-860), medium intensity (L-861) and high intensity (L-862) lighting in FAA AC 150/5345-46E, Chapter 3 – Requirements.
High intensity (FAA) – min. average 10,000 cd
Precision IFR (ICAO) – min. average 10,000 cd
Medium intensity L-861 (FAA) – min. average 125 cd
VFR/non-precision IFR (ICAO) – min. 50 cd (not less than 25 cd at an aerodrome without extraneous lighting)
Low intensity L-860 (FAA) – min. average 25 cd
The ICAO and FAA requirements are specified as minimum requirements to ensure that the pilot can see the runway during the worst conditions that the runway is certified to operate. For example, runway lights do not need to be as bright for runways that are designed to for operation in fair weather (VFR) conditions as opposed to runways which are designed to be operated in fog (precision IFR).
Lights that are too dim are non-compliant with the requirements. Non-compliant lights do not ensure that you will be able to visually identify the runway during the operations that the runway is designed for. Installing non-compliant lighting is not recommended and although some airports and companies do, this affects the reputation of the entire airfield lighting industry.
Lights that are too bright also cause a hazard to operations and can have a severe impact on wildlife and residents in the area. Bright lights can dazzle a pilot and diminish their night vision in as little as 1 second of exposure. These lights can also instill false confidence that the runway will be visible in poor visibility. Residents and environmental authorities are often concerned by light pollution and the impact on migratory birds and endangered species in some locations.
Our interdisciplinary team has developed a solar product line that is designed to comply with the applicable regulations and can be configured to meet your operational needs.
Our products provide exceptional build quality and high-quality materials with proven longevity and durability. The sales and engineering team uses information gathered by NASA over the last few decades to simulate the solar power available in your area. Our experience combined with premium monocrystalline solar panels and lead-acid batteries results in products that offer unsurpassed reliability and longevity.
The Flash Technology A704 is available in three configurations with an intensity range of 6 cd to 750 cd. This range offers maximum adaptability, controllability, compliance and endurance. All three standard configurations offer compliant medium intensity light output with brighter output available if required. No cables and no power consumption provides the highest environmental sensitivity, while the low maintenance, self-contained design contributes to the low lifecycle cost of the products.