FAA AC 70/7460-1L Discussed at SWS 2016
Flash FAA regulations expert Dan Harris offers expertise at 2016 South Wireless Summit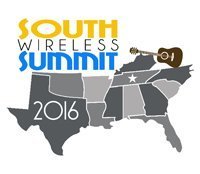 Flash Technology is honored that Dan Harris, director of sales and in-house FAA lighting expert, was asked to discuss FAA AC 70/7460-1L at the South Wireless Summit in Nashville, TN, March 2016. Dan highlighted the top changes in the Federal Aviation Administration's most recent advisory circular.
A, E & F TOWERS
Red and dual light structures 350' to 2,200' AGL no longer require L-810 markers. L-864 beacons must flash at 30fpm.
(Pages A-7, A-11 – A-13)
A-1 & E-1 TOWERS
Structures under 350' AGL require red flashing L-810 markers with a 30fpm rate, matching the L-864 beacon flash rate.
(Pages A-7, A-11)
D-2 & E-2 TOWERS
Towers from 500' to 700' AGL may utilize medium intensity white or medium intensity dual lighting. (Pages A-8, A-11)
OBSTRUCTIONS
No obstructions larger than 7/8" should be in the horizontal path of the flashhead. (Page 4-4)
Lights cannot be nested within antennas, hardware, lightning rods or appurtenances larger than 7/8" diameter. (Page 4-4)
Light shields or shades are not permitted. (Page 4-5)
INSPECTION
Visual inspection of flashhead lenses should be conducted every 24 months. (Page 4-3)
CONSTRUCTION NOTICES
Structure owners are required to provide 45 days' notice of proposed construction. (Page 1-1)
Structure owners are required to provide 10 days' notice of actual construction or alteration. (Page 1-1)
Please visit our FAA lighting regulations page for quick-reference obstruction lighting materials.