PHD 516 Replaces PEC 510 in Legacy Lighting Systems
Flash Technology is issuing this technical bulletin to notify customers, sales, technical support and service teams that the PEC 510 photocell used for legacy obstruction lighting systems will be replaced by the PHD 516 photodiode. Systems impacted include all xenon systems, FTC 121, FTC 361X and FTC 2201 red light controllers, as well as FTS 362X LED systems.
The PEC 510 photocell senses ambient light and signals the controller to switch modes from day to night or vice versa. The photocell manufacturer has obsoleted the product necessitating the switch to the PHD 516.
The change is implemented with immediate effect.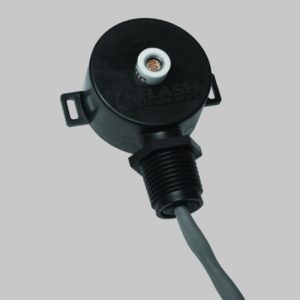 PEC 510 photocell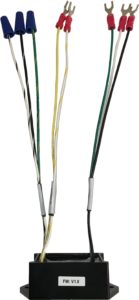 PEC Converter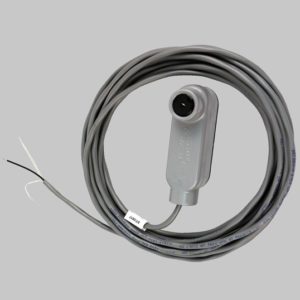 PHD 516 photodiode
Background
The PEC 510 photocell has been an effective product for several years. However, manufacturers have now discontinued production of photocells due to the presence of cadmium in the product. The use of this hazardous material makes the product non-compliant with ROHS.
The PHD 512 and PHD 516 photodiodes have been successfully used in the Vanguard® Medium obstruction lighting product line for the last 5 years. Flash Technology has designed the PEC converter to emulate the photocell in legacy xenon systems and serve as a spare part / substitute product in replacing the PEC 510.
Apart from emulating the PEC 510 performance, the PHD 516 incorporates additional features like improved resistance to harsh environments, attained by the use of metal condulet fittings, and enhanced moisture protection through potting the fitting interior. It also incorporates a shielded cable to improve RF noise resistance and induced surge protection for the controller.
Flash Technology has designed several upgrade kits to help our customers address any configuration they encounter in the field. Installation of the PEC converter is simple and detailed upgrade instructions are provided with the product.
Part Numbers Affected
New Part Numbers
F1905365 REPLACEMENT KIT PEC 510 TO PHD 516 20FT
F1905375 REPLACEMENT KIT PEC 510 TO PHD 516 50FT
F1905370 REPLACEMENT KIT PEC 510 TO PHD 516 75FT
Discontinued Part Numbers
F1855001 PEC 510 PHOTOCELL W/20′ PIGTAIL
F1855002 PEC 510 PHOTOCELL W/50′ PIGTAIL
F1855003 PEC 510 PHOTOCELL W/75′ PIGTAIL