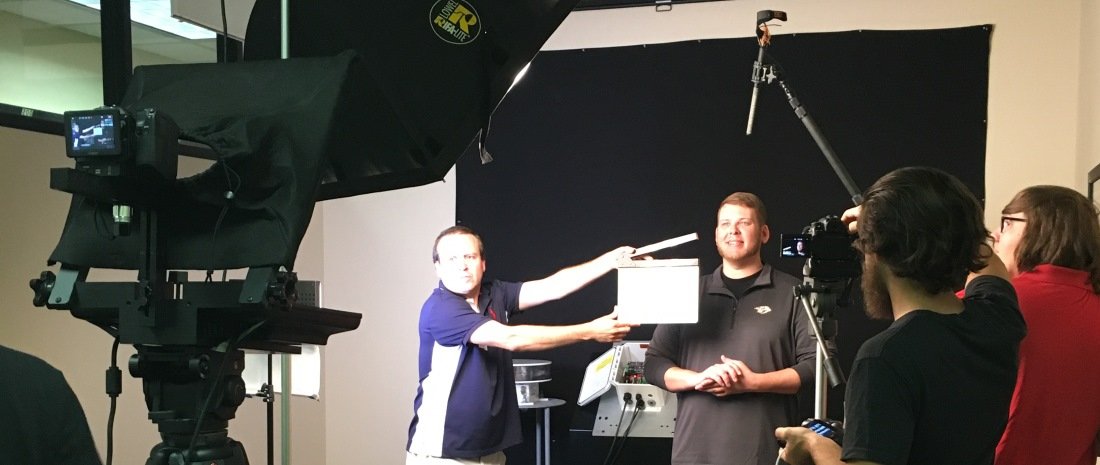 Meeting federal and international aviation obstruction lighting regulations, the FTS 371 is ideal for red only telecom, utility and MET tower lighting. Walk through the features of this red LED lighting system with Bill.
Vanguard Red FTS 371 AC LED Obstruction Lighting System
Meets FAA and ICAO lighting standards
1 dry contact for alarm monitoring
Operates 1 LED beacon and up to 4 LED side marker lights
While systems come pre-programmed from the factory, programming is easily changed with the configuration switches and jumpers found in the controller.
FTC 371 – Controller
Equipped with replaceable fuses
Option for flashing or steady-burner markers
Alarm LEDs to assist with troubleshooting and lighting inspections
Controller Connection Points
AC or DC input voltage
85-265 VAC, 50-60 Hz
+24 or +48 VDC (12 VDC if operating an A0 with 2 LED markers)
The flash head connects to J2 of the controller board. If installing a DC system, ensure the flash heads voltages matches the system controller VDC to avoid system damage. Verify the voltage on the sticker found inside the flash head. Confirm the ground wire is attached to the pre-installed grounding lug per the quick start guide.
L-810 markers connect to J3. Ensure the white/blue wire is connected to the position labeled sense for proper alarming.
The mode change device (photodiode) connects to J4 on pins 4, 5 and 6.
The beacon comes equipped with the intelligence to operate as a standalone flash head. With the addition of a powered photocell or photodiode, it can operate without a controller. Using the configuration switches inside the flash head, you can adjust the flash rate, burst duration and the appropriate FAA or ICAO settings.