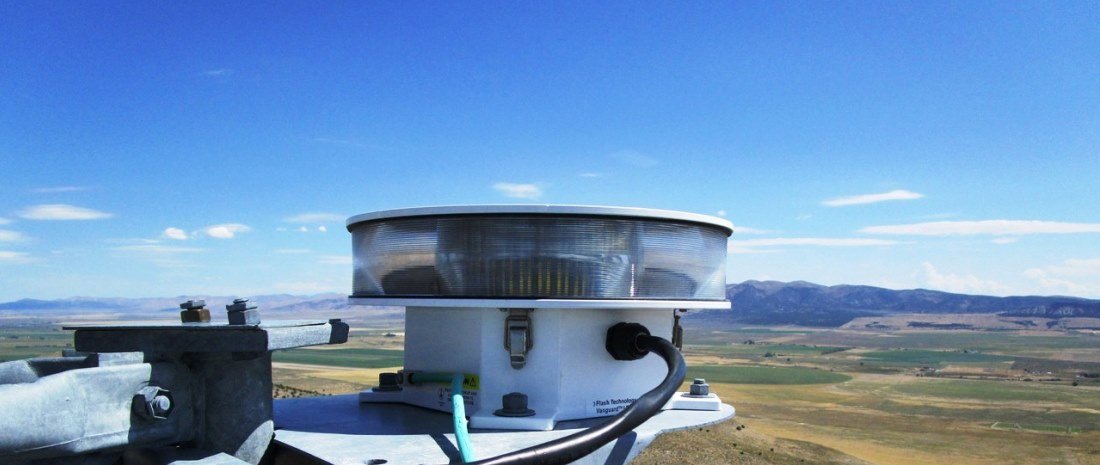 Discover why the Flash Technology Vanguard Medium tower lighting system leads the industry in product design, customer satisfaction and innovative features.
Vanguard Medium Tower Lighting System Video Transcript
Vanguard, developed exclusively from Flash Technology, is the cutting-edge solution for tower lighting.
Bypassed circuitry combined with inter-leaved LEDs allows multiple LEDs to fail before an alarm is generated, meaning fewer service visits and longer system life.
Industry-leading surge protection of up to 5 times the FAA requirement ensures your system will operate in even the most rugged conditions.
Optional SNMP or Modbus open protocols provide 2-way communication that can be controlled and monitored by a 3rd party NOC through an Ethernet or cellular connection.
Other options include:
Wireless interface
DC input power
Night vision google (NVG) compatibility
Radar interface
Stay up-to-date with current features and enhancements with remote or onsite upgradeable firmware that meets new FAA advisory circulars and bulletins.
Built and supported by an OEM with nearly 50 years of industry-proven experience, Vanguard is the future of tower lighting technology.
To learn more, visit flashtechnology.com.