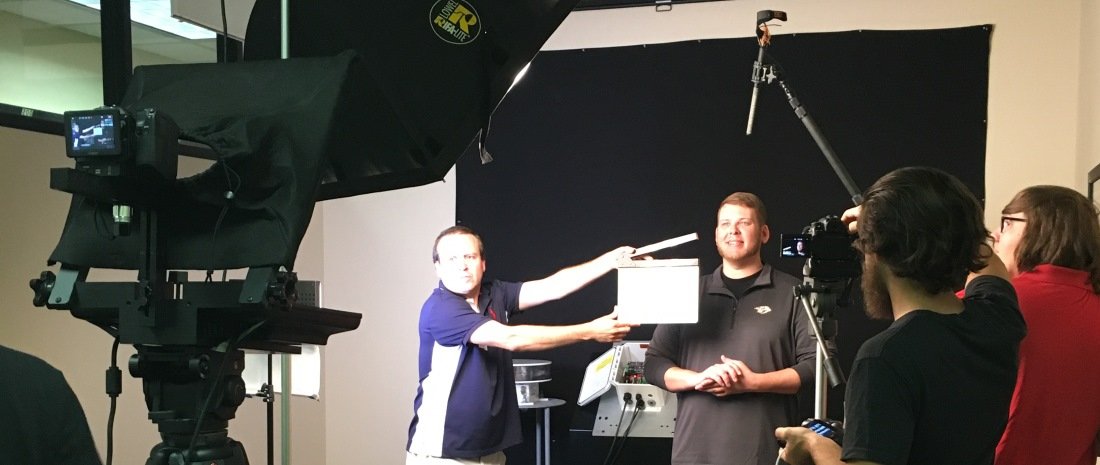 Flash University presents a new Vanguard Medium FTS 370 troubleshooting video. The internal power disconnect process is used to turn off the 370 system controller. Watch now!
Vanguard Medium FTS 370x Operation – SC370 Internal Power Disconnect
Welcome to Flash University. We'll look at the internal power disconnect which is used to turn off the Vanguard Medium intensity LED system controller.
This is the Vanguard system controller (SC). Input voltage connects to TB1 on the bottom right of the controller.
Depending on the age of the system, you will find either an internal 2-position breaker switch or a fuse block.
The controller is on when the switch is in the up position and a red window is visible.
To turn the unit off, simply flip the switch down until the green window is visible below the switch.
If the fuse block is present, drop the assembly down to turn the system off.
If a fuse replacement is required, remove power from the source. Locate the side access flap. Open the flap to access the fuses for replacement or testing.
When replacing fuses, use 15-amp low-blow ceramic fuses.
Flash highly recommends checking the MOV on TB1 (metal oxide varistor) for damage if you are replacing the fuses. The MOV is located on the TB1 circuit before the fuses.
Perform a visual inspection on the MOV and check for a physical discoloration on the outside of the component.
Check the blue power LED. This is a voltage indicator to let you know the system is operating with full output voltage. The LED should turn off in about 5-10 seconds to indicate a full power discharge once incoming power is turned off.
Never rely solely on the lamp for voltage testing. Use a voltmeter before servicing equipment.