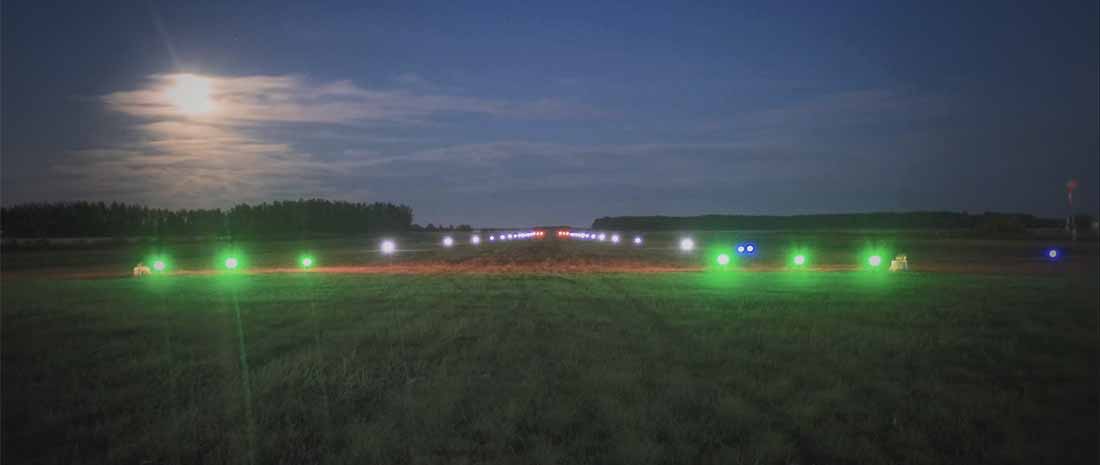 A leader in solar airfield lighting solutions, Flash Technology solar airfield lights stand up to the harshest conditions and operate reliably, independent of electrical infrastructure.
Our solar airport lights are self-contained, easy to install and require virtually no maintenance for 7 years on average. Solutions include runway lights, taxiway lights, approach systems (PAPI and APAPI), ERGL, illuminated wind cones and more.
Design to help clients enhance capabilities, increase revenue and enable safe night operations, airports that install Flash Technology solar airfield lights can save over 60% on the upfront cost of their airport lighting installation, with no electricity costs for the life of the system.