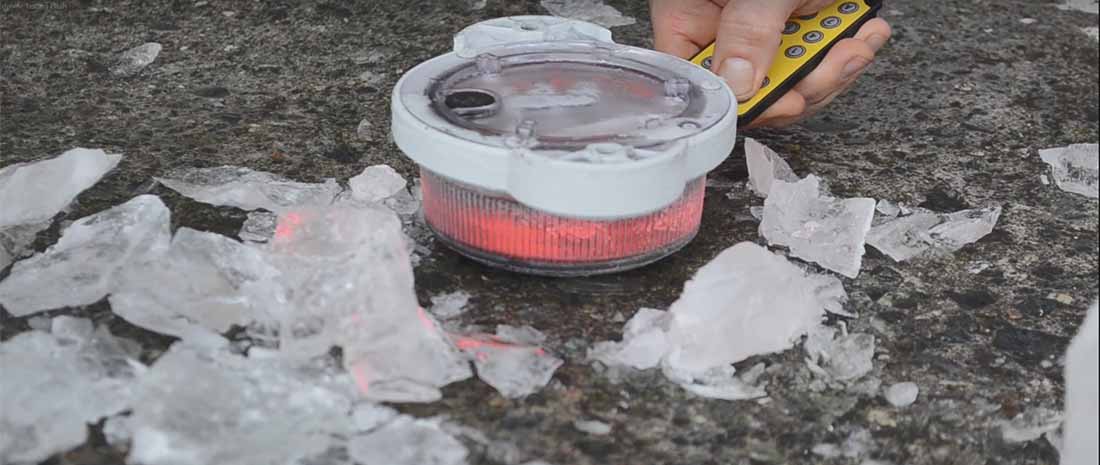 A rugged safety light that works as hard as you do
The OL2A solar hazard marker is a tough safety light with the best performing battery on the market. It offers no maintenance or battery replacements for 5+ years. Shockproof, waterproof and built to last, the OL2A will be the most reliable piece of your safety arsenal for years to come.
This extreme testing video showcases the performance and durability of the OL2A solar safety light:
Waterproof – The OL2A can be completely submerged and still turns on.
Shockproof – This small, compact light can tumble down a rock cliff, and still turns on.
Durable – The light can withstand vibrations and the plastic won't crack or fly off. In this example, the OL2A is mounted to a railway blue flag pole and falls down onto the track, undamaged.
Weatherproof – Frozen in a large block of ice, the OL2A withstands not only the cold conditions but also the impact of a bat hitting and breaking apart the ice block that surrounds it.
OL2A Features
5+ year battery life, includes replaceable AA NiMH batteries
Our products are some of the lightest in the industry – flange mount: 0.8 lbs (0.37 kg)
Operates in -22 to 122 ºF (-30 to 50 ºC) conditions
Can be stored in -40 to 176 ºF (-40 to 80 ºC) conditions
15-year life expectancy means replacement costs remain low
3-year warranty
ISO 9001:2015 manufacturing facility
RoHS, WEEE, FCC, CE, MIL-STD-202G (for shock and vibration)