Flash Technology Announces FTW 175 Verizon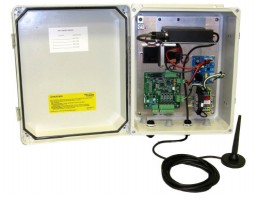 Franklin, Tenn. (July 20, 2012) – Flash Technology announces the FTW 175 Verizon, a new 3G wireless monitoring unit (part number F1905271). Using Verizon's CDMA network, it provides another option in wireless monitoring equipment. It features a robust 3G CDMA modem and an integrated modem reset board reestablishes network connectivity when interrupted.
The FTW 175 Verizon operates at 3G (EVDO) and 2G (1xRTT) speeds and roams on extended networks as illustrated on the Verizon coverage map.


The FTW 175 improves coverage reliability over the existing AT&T 2G network and replaces the FTW 174 where possible. The FTW 174 can be purchased through the end of 2012. After 2012, it will be available as a warranty replacement. An AT&T version of the FTW 175 will release soon, in order to provide additional 3G coverage options.
Please contact your Flash Technology sales representative for pricing and more information.
About Flash Technology
Flash Technology, LLC is based in Franklin, TN and is a subsidiary of SPX Corporation, a global multi-industry manufacturing leader. Flash Technology designs, manufactures, installs and services FAA-compliant aviation obstruction lighting systems, tower lights and monitoring equipment. Founded in 1970, the global leader supports a wide range of business industries including aviation, broadcast, telecommunications, utilities and wind energy.
About SPX Corporation
SPX Corporation is a supplier of highly engineered products and technologies, holding leadership positions in the HVAC, detection and measurement, and engineered solutions markets. Based in Charlotte, North Carolina, SPX Corporation had approximately $1.5 billion in annual revenue in 2016 and more than 5,000 employees in about 15 countries. SPX Corporation is listed on the New York Stock Exchange under the ticker symbol "SPXC." For more information, please visit www.spx.com.
Media Contact
Mark Lane
322 Nichol Mill Ln, Franklin, TN 37067
615.503.2000